Braided Dual USB-C Charge & Sync Cable
• High-Speed charge, sync, and data transfer
• Handles up to 60W/3A for rapidly charging your device
• Aluminum connector housing and braided cable sleeve for durable tangle free use
Features
Reversible Connectors
This USB-C cable allows users to conveniently and easily charge & sync all USB-C devices such as smartphones hard drives and laptops connecting from USB-C to USB-C. The USB-C's symmetrical design eliminates the hassle of finding the correct side of the USB-C connectors.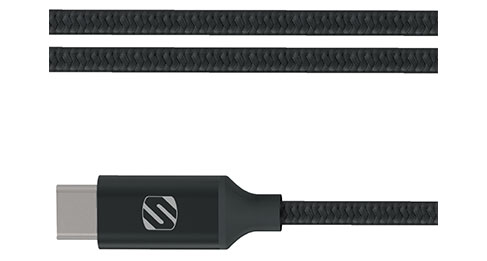 Premium Braided Cable
With a premium aluminum housing and a braided design this charge & sync cable is built to last! The braided cable is tangle-free which means no more messing with your cable when pulling it out of your travel pack.
Specs
Dual USB-C
Premium Aluminum
Braided Tangle-Free
60W/3A Capable
Smart Phone
And most Android Smartphones with USB-C ports
Tablet
And most Android Devices with USB-C ports