Qi Wireless Charging Dock with Portable Powerbank
Special Price
$34.99
Regular Price
$59.99
• Wireless Charging Output - 5W, 10W Max
• Secondary 12W, 2.4A USB-A Charge Output
• Fast Charge Compatible with Samsung Devices
• Charging Dock Simultaneously Charges Powerbank and Qi Enable Phone
• Rechargeable 5000mAh Powerbank so you can Charge on the Go.
Included: (1)QiDock Powerbank
Black Wireless Charging Dock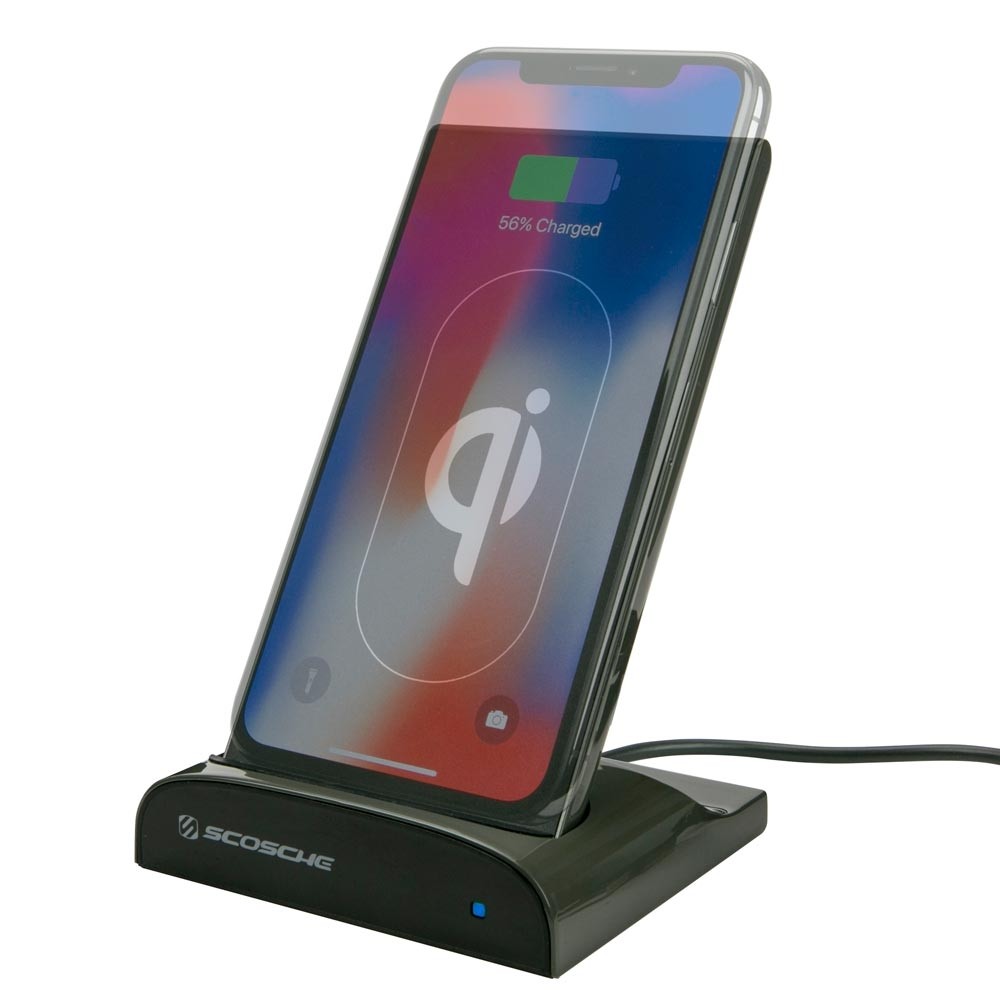 Features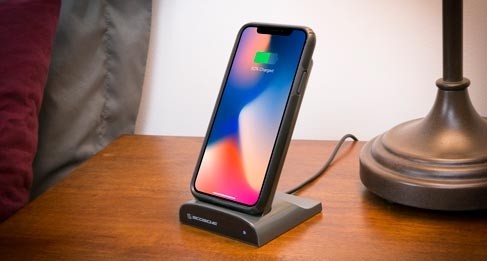 Wireless Charge
This wireless charging dock delivers up to 5W of charging power or 10W with Fast Charge compatible Samsung devices. Simply place your devices on the dock to instantly start your charge. This dock has an advanced safety feature Foreign Object Detection which safeguards your device.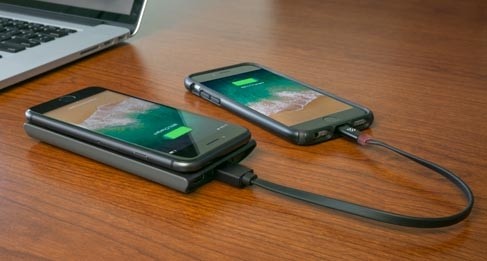 2 in 1 Design
The QiDock goes beyond with just being a dock. The unit easily separates from the base allowing it to become a portable backup battery. Providing you with the ability to wirelessly charge you also have the option of plugging in another device to charge up to 12W! Place the unit back into the base and the dock will simultaneously charge the powerbank and Qi enabled phone.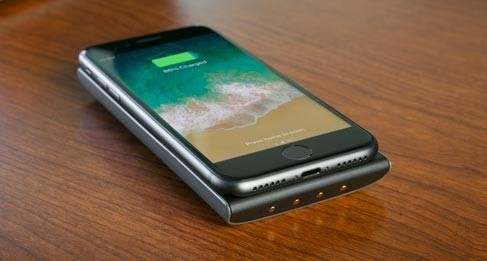 Qi Certified the symbol for Safe Reliable Wireless Charging!
Wireless charging's rapid ongoing growth has led to some poor-quality products being introduced that could be unsafe.
Qi Certified products like all our Scosche's wireless charging products for example have been thoroughly tested by independent laboratories to ensure their safety interoperability compatibility and energy efficiency. They can be truthfully be called "Qi Certified" and are designated as such by the Wireless Power Consortium (WPC).
Others may use terms like Qi compliant Qi compatible and Works with Qi but these terms are not the same as Qi Certified and products using such terms have not undergone Qi certification testing.
Specs
Input: 5VDC = 2A
Wireless Output: 5W, 10W Max
USB-A Output: 5VDC = 2.4A
5000mAh Lithium-ion Battery
Smart Phone
And other Wireless Charging Smartphones