StrikeBase™ Pro with 2-in-1 Lighting Micro USB Cable
12W Single USB Port Wall Charger and 3-ft. MFI Certified Lighting & micro-USB 2-in-1 Cable
Special Price
$19.99
Regular Price
$34.99
• PERFECT CHARGE TECHNOLOGY: Detects your device and provides the fastest most powerful charge (12W/2.4AMP) possible
• FLUSH FOLDING: Wall prongs fold inside to make the charger even more compact in size.
• SLEEK COMPACT DESIGN: 40% smaller than most single USB port rapid chargers
• 2-IN-1 CABLE DESIGN: Cable uses a patented sliding adapter that can be used with either an Apple Lightning or micro-USB connector
Patent US 9,219,340
StrikeBase™ Pro with StrikeLine™ Pro 2-in-1 Cable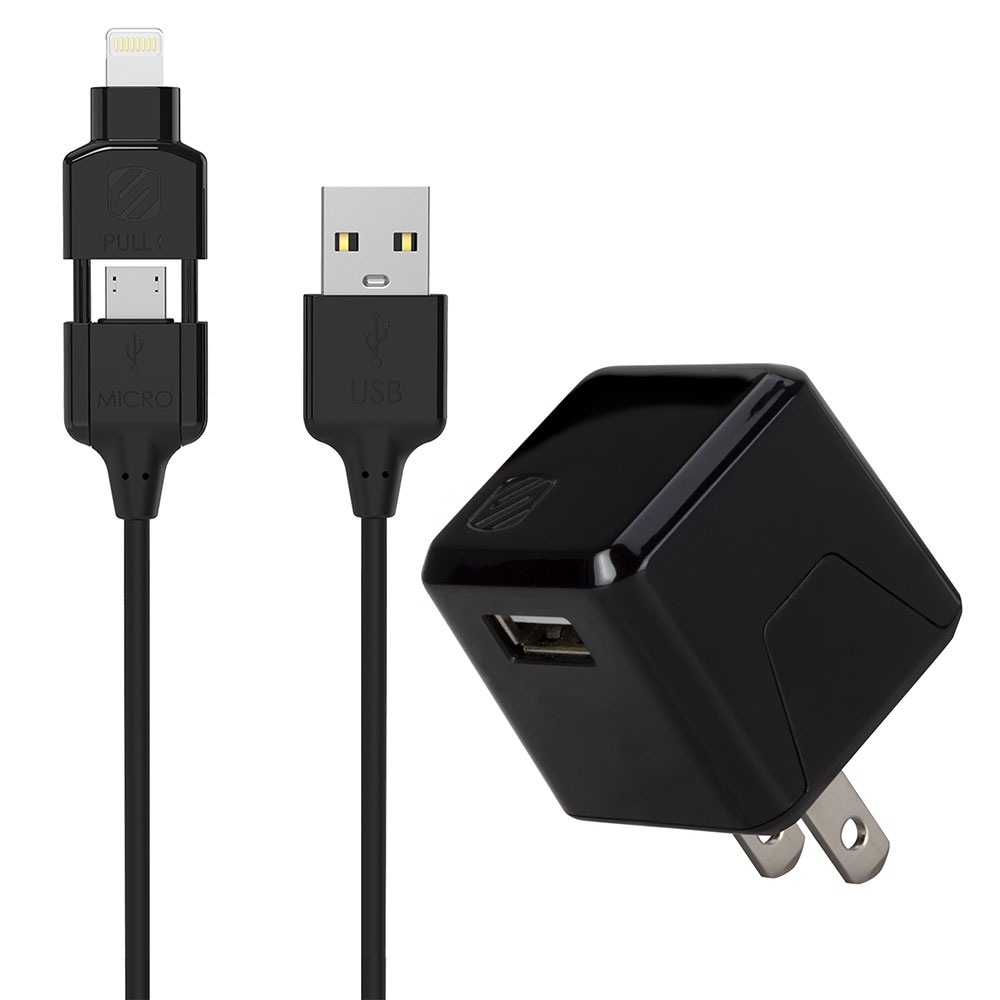 Features
The StrikeLine™ Pro is the perfect charge and sync cable if you have a Lightning and micro USB device. Nearly any smartphone tablet or other portable devices will work with this 2-in-1 cable. A slim barrel design ensures that you can use StrikeLine Pro with nearly any case even backup battery packs. Various lengths of cable give you the freedom to use your device while charging or syncing.
Slim Barrel Design
This cable features a slim barrel design so you can charge and sync your device when using a case (or a backup battery case). It has been designed to even work with the larger and more protective cases.
2-in-1 Cable Design
This 2-in-1 cable uses a sliding adapter to let you charge and sync with either the Lightning or micro USB connector.
10in 3ft Cable Length
Various lengths of cable give you ample room to charge your device while it's in use.
---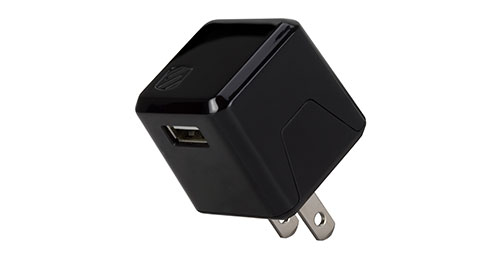 Compact Size
Despite being 40% smaller than the closest competitor this charger can charge even the most power hungry tablets at the fastest rate possible. With folding prongs this compact 12 Watt USB Wall charger gets even smaller making it the best phone charger on the market.