Universal Mount for Mobile Devices with Freeflow Vent Arm
Sale
$16.99
Regular Price
$19.99
• PORTABLE: Great for moving from car to car, travel or rental cars.
• ADJUSTABLE: CarMount arms adjust to fit smartphone, tablet, or GPS devices up to 3.5" wide.
• FREE FLOW DESIGN: Unique, open design allows air to freely flow from your vehicles vent.
• OPTIMAL VIEWING ANGLE: 360-Degree, rotating ball-joint adjusts to find the optimal device view from almost any angle.
Universal Air Vent Phone Holder
Features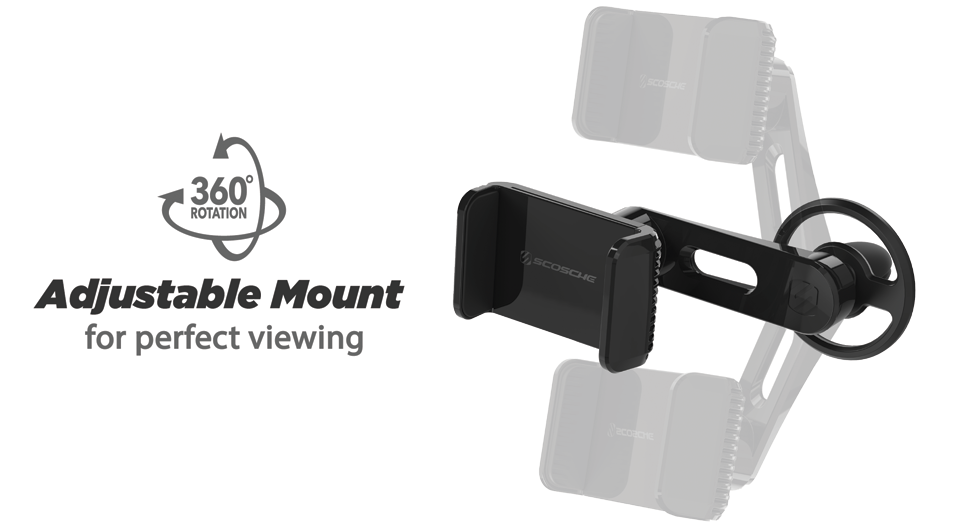 Adjustable Mount
Freely adjust the CarMount to your liking with the adjustable articulating swing arm.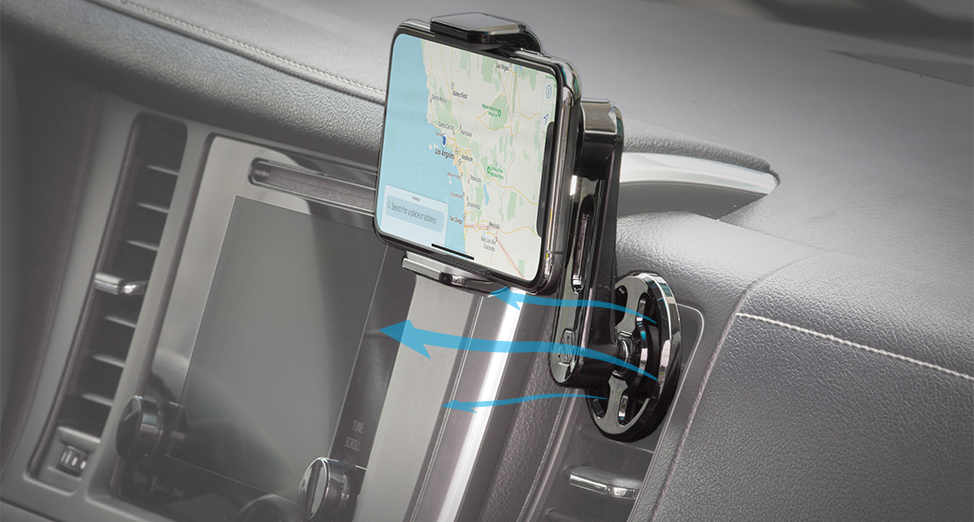 Freeflow Vent Design
CarMount is designed to mount in your vehicle's vent and not block airflow while in use. This allows you to stay cool in the summer time and warm in the winter all while your phone being conveniently mounted.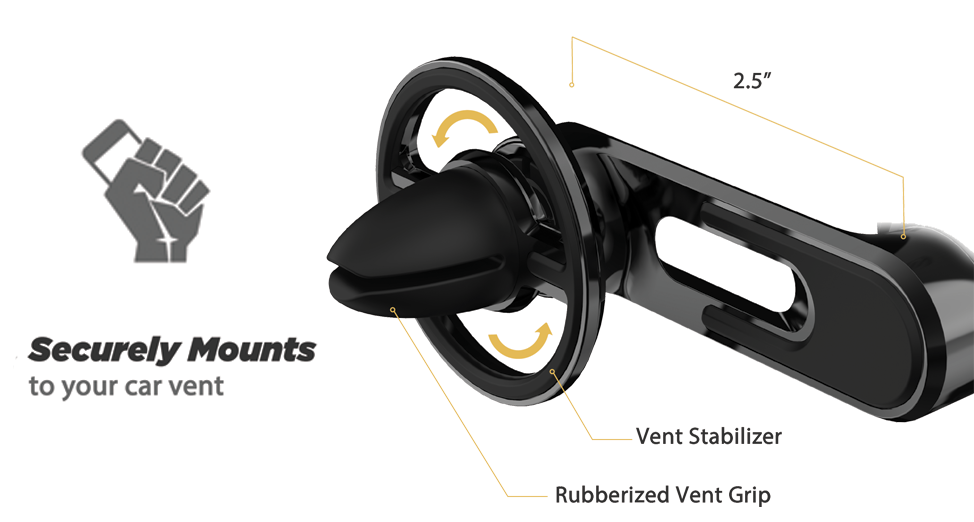 Mounts Securely
In addition the the clamshell rubber vent grip CarMount utilizes a vent stabilizer so the mount can securely hold in almost any vehicle's vent.
Specs
Universal Air Vent Phone Holder Includes Articulating Swing Arm
100% safe for virtually all mobile devices
Smart Phone
And other Wireless Charging Smartphones
And most Android Smartphones
And most Android Smartphones with USB-C ports
And other Power Delivery enabled Android Smartphones
We found other products you might like!